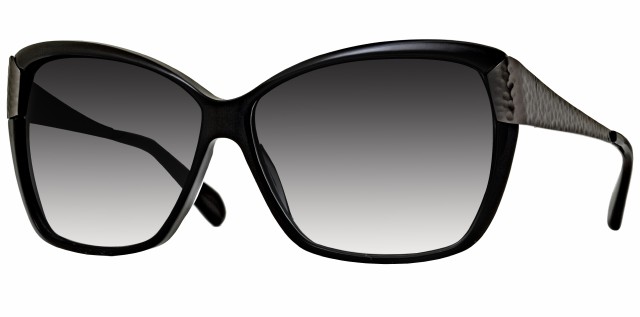 Frames-for-the-face purveyor Oliver Peoples is throwing a three-day sale. And not just *any* sale, but the company's annual sale.
If you've ever worn glasses or sunglasses or wanted to or had to -- and that pretty much encompasses most bipeds -- then discounts on stylish frames are always a welcome development.
The sales's on from Friday, October 23rd through Sunday, October 25th at the Oliver Peoples retail stores. There are four in Southern California, including Sunset Boulevard, Malibu, South Coast Plaza, and San Diego (you're also in luck if you're headed for New York).
And those discounts pretty squeaky-shiny, like a freshly scrubbed lens. Does the range of $79-$99 mean anything to you? It definitely does if you've worn glasses. Not seeing three figures is always nice. And there are further discounts on prescription lenses.
Get the info, grab a friend -- a friend is good for helping you decide between the two you can't decide between -- and get glasses-trying-on-ing.