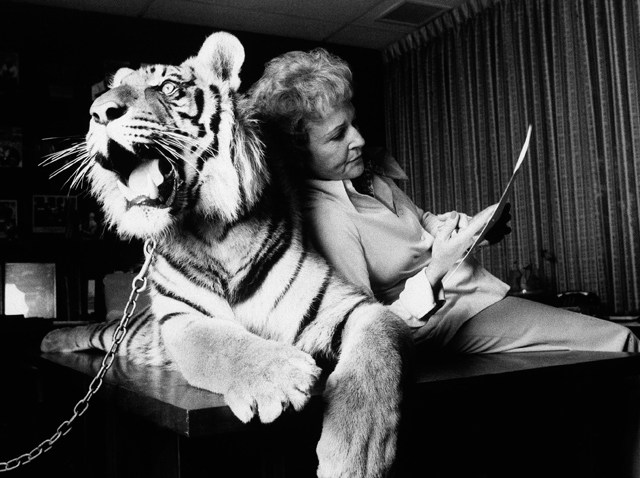 Hot-hot-hot celebs only ever seem to hang onto the headlines for a week, or a day, before someone else eclipses them.
But then there's Betty White. It was all BW all the time last year, with her film "The Proposal"; then came her SAG Lifetime Achievement nod, and then came the "Saturday Night Live" hosting campaign. Oh, and that Super Bowl commercial in-between.
It's a testament to Ms. White that she continues to grab hearts/headlines, as she is doing this week with both the premiere of her TVLand show "Hot in Cleveland" and the LA Zoo's famous Beastly Ball.
The Beastly Ball, which happens on Saturday, June 19, is one of the celebiest centerpieces on the Zoo's calendar. And Ms. White happens to be the 2010 honoree.
There will be dinner, there will be auction, there will be "interactions with wildlife." A ticket is $1000, and money will go toward GLAZA efforts (GLAZA being the Greater Los Angeles Zoo Association).
We're betting Ms. White continues to hold the headlines for a long time to come. It's her precision, laser-focus timing. Perhaps she should open a school on timing. There'd be a line of acting students out the door.
Copyright FREEL - NBC Local Media