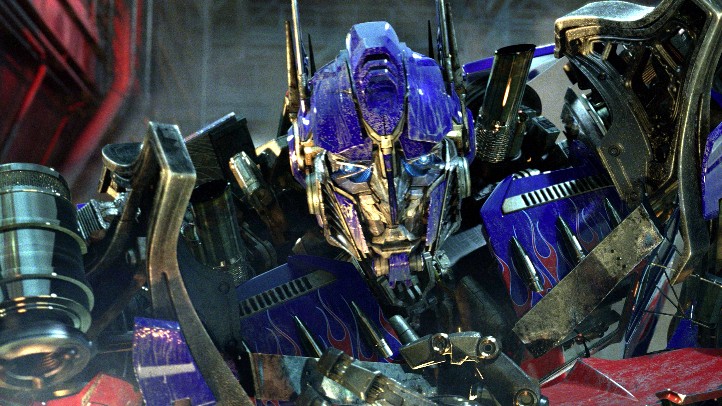 Sometimes months, or even years, it seems, can go by without a new ride or attraction showing up at one of our major theme parks.
And then, in the distance? Thump. Thump. Crash. Something big is on the horizon, and then something after that, signalling a banner run for lovers of stomach-flippery and 3D thrills.
Universal Hollywood previewed its next huge happening during the Super Bowl on Sunday, Feb. 5. It was a sneak peek of "Transformers: The Ride 3D"; it is set to open in May (the attraction will be located on the lower level near The Mummy, if you know your theme park layouts).
The spot also directed fans to participate in games and other Transformers-y haps at prepareforbattle.com.
And, by the way? We say "stomach-flippery" because it'll be a "motion-based thrill ride." But when there's an intergalactic head-to-head on between giant alien robots, you can't exactly expect to take a leisurely toodle around some pretty gardens, right?
It's been a mondo few months for the theme park, with the announcement of the new Harry Potter attraction back in early December.
And while The Wizarding World of Harry Potter, which is now open in Orlando, isn't expected at Universal Hollywood for a few years at least, we're already looking forward to that Super Bowl commercial. A kid flying a broom by the Hollywood Sign? With a URL at the end? We can see it.
Follow NBCLA for the latest LA news, events and entertainment: Twitter: @NBCLA // Facebook: NBCLA
Copyright FREEL - NBC Local Media