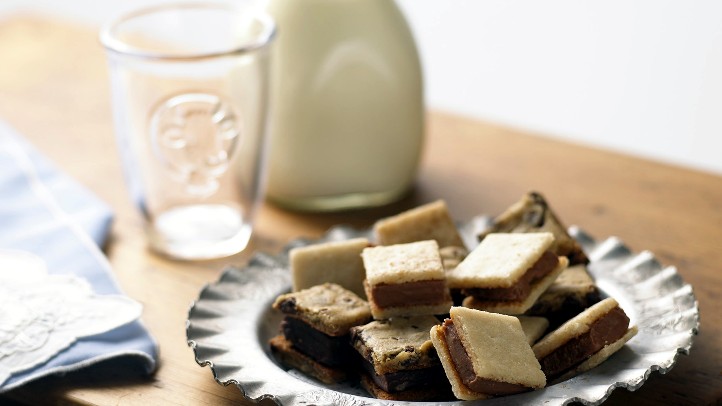 Sometimes it isn't about the particular food we're about to eat. Rather, it can be about the food that's adjacent to the food we're about to eat, or the drink that's sitting next to the plate.
"Pairings" is the parlance of the restaurant industry, but a less lofty way to describe delicious duos would be. Well. Delicious duos. And several classic and updated delicious duos will be spotlighted at Savor Los Angeles.
The second annual foodie outing will round up top chefs from local favorites like The Farm and Malo. Oh, and hi Aahsome Fudge fudgists. Hel. Lo. And then those chefs will match up tasty items with other tasty items. Yep, grilled cheese and tomato soup was mentioned. Classic comfort. But bet some surprising combos will be on the small plates.
The date is Thursday, June 2, the time is 6:30 p.m., the place is Siren Studios, and a ticket is $55. You can, of course, swan about using the word "pairings" all night, or you can just ask the delightful people making all that delightful food to hook you up with their favorite culinary hook-ups.
Or go with the catchy title Savor itself is using. BFFs, or Best Friend Foods.
Copyright FREEL - NBC Local Media