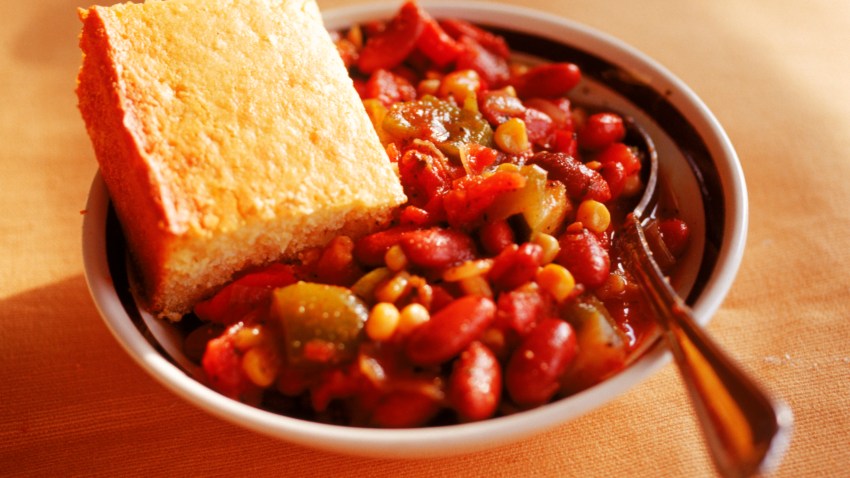 ESTABLISHED 1949: The Golden State is so often portrayed as being all about the new and loving the new and promoting the shiny and the fresh and the now that we can forget many of our most treasured happenings have been around for a piece. One example? Old Miners' Days in Big Bear. The Old Miners' Association came into being in 1949, a century after a little something happened up around California's Sierra foothills (spoiler: the Gold Rush). And the summertime celebration of everything miner and gold-searchin' and homespun and small-town-y has continued for several decades around the lake-snug town, drawing visitors from around the region over several celebratory weekends throughout June and July. One of the biggest weekends has two of the most easily buzzed-about happenings, one belly-filling, one fairly comical. There's a chili showdown, followed by the oh-so-photographable outhouse races, and they're both set for Saturday, July 11.
"FLAVORFUL WESTERN-THEMED EVENT": Nope, you don't need to don your ten-gallon hat nor your red kerchief, but you do need to be at the Bartletts Event Center for the Big Bear Chili Cookoff. It's year 46 for the ladle-tastic stew-making contest, and over 100 chili cooks are expected. Yep, the public can taste and vote, so show with five bucks for your official chili tasting kit. When not snacking on hot tomato-based goodness, you can cheer on the potato sack races, listen to live tunes, and enjoy the old-fashioned fun-ness of the day. Yes, we said "fun-ness"; it's a quaint quality much pursued but too rarely achieved when events get too big for their britches.
AS FOR THE OTHER EVENT? Whoa nelly, it is famous. If you want to see people pushing/hauling outhouses as fast as their dogs'll let 'em, be in the parking lot of Bartletts at 1 p.m. that day. Have your camera charged and your funny bone intact. Racing an outhouse sometimes has its spills but it most always brings the thrills, too.
Copyright FREEL - NBC Local Media