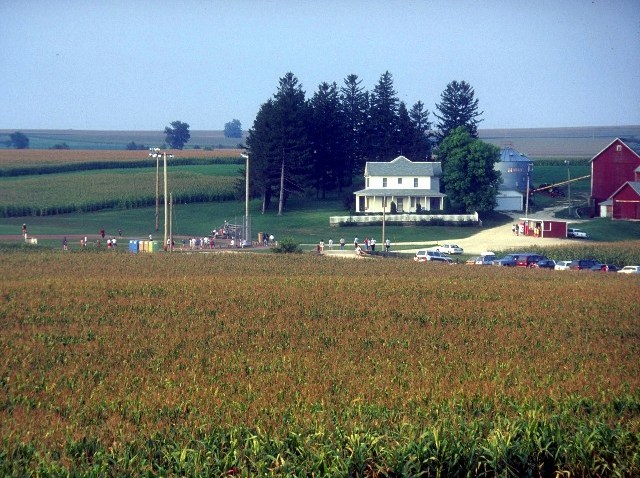 Well. Were you able to buy the "Field of Dreams" house when it came up for sale this past spring?
Yeah. We had some issues meeting that 5.4 million asking price. But that's not to say that living close to corn, under an expansive sky, on possible the most famous stretch of Iowan land (at least in movie terms), didn't appeal.
But we can pay less than $5,400,000 -- much, much less -- to go see the Costner-in-cleats classic at the ArcLight Cinema. It's playing at the Hollywood location at 8 p.m. on Monday, Sept. 20. Is Sept. 20, when anticipation of a play-off-y sort is building, kind of the most perfect day of the year to revisit a gauzily great baseball picture? Probably. ("Gauzily great," of course, is a compliment; when you think of "Field of Dreams," do you sort of remember it as being foggy at the edgs? Dreamily so? Maybe that's just us.)
The ArcLights are once again doing the Monday-Tuesday-Wednesday sports movie run this week. Footballer "Rudy" is up on Tuesday, Sept. 21 in Sherman Oaks, while Redford hits the dugout for "The Natural" on Wednesday, Sept. 22 in Pasadena.
Copyright FREEL - NBC Local Media