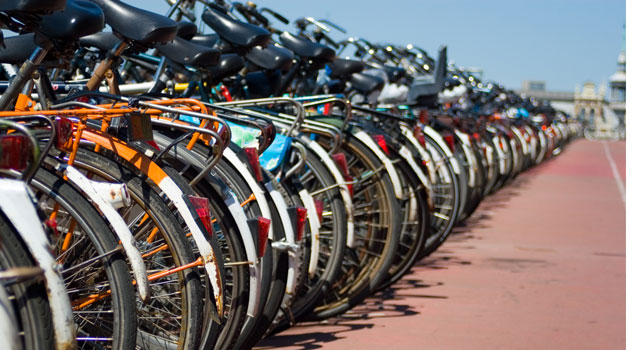 RESOLUTIONS START NOW: If only the promises we make ourselves every New Year's Eve, the ones that have to do with getting out into nature more and dropping ten pounds and staying more active, could officially kick off with the start of spring or Daylight Saving Time or even Tax Day. For springtime, and April in general, has its own beginnings and endings, but it has more sunlight, warmer temps, and plentiful reasons to leave the indoors for a couple of hours. Is it the freshest, rose-bloomiest of months? Well, the poets often said so, and we're inclined to believe the poets on matters of import. So we're proclaiming April as a primetime for fresh resolutions. If they're not the New Year's sort, then let's call them the Spring Renewal resolutions, and let's get down to business on them, the business of honoring and keeping them. VenturaCountyWest is a most excellent Spring Renewal resolution jumpstarter, because it is both the gateway to Channel Islands National Park and a place of so many outdoorsy hiking trails and wheels-to-the-path bike areas. The region has just released a few picks on where to go to get your walking, wheeling ways on during these pleasant spring days. "Pleasant" can sometimes be a blander word, but what a perfectly pleasant word for the gentle, mild month. So we're tying on the hiking boots and, in some cases, the bike shoes, and making for...
CHANNEL ISLANDS NATIONAL PARK: Sweeping views are to be had after an 11-mile boat trek across the Channel. Santa Cruz Island is a beloved hiking scene, and you just might spot a rare bird or two along your merry walking way. For sure, you'll get some Pacific breezes that you'll brag about for years to come. Talk about gentle and mild and salty and spectacular. Bicycles are not permitted on the Channel Islands, so make sure your exploring shoes are in good working order.
McGRATH STATE BEACH: Speaking of our feathery friends, this state stretch of sandy goodness is back on the mainland and home to dozens upon dozens upon dozens of birdly species. It is, in fact, called "one of the best bird-watching areas in California" thanks in part to its "lush riverbanks." Could you get your hike on while scanning the skies and shores? You so could.
VENTURA RIVER TRAIL: If you're sticking closer to Ventura proper, this is your way ahead (and back). You'll pass "active and abandoned industrial sites" and a number of interesting sculptures, too. A visit to Foster Park is part of the deal, if you pedal far enough, but the trail system is even larger than the 6.3 miles of hiking and biking; Ventura River Trail connects Ojai Valley Trail and Ventura Beach Trail. With so much trail action, we're totally keeping these springtime, stay healthy resolutions, for sure.
Copyright FREEL - NBC Local Media