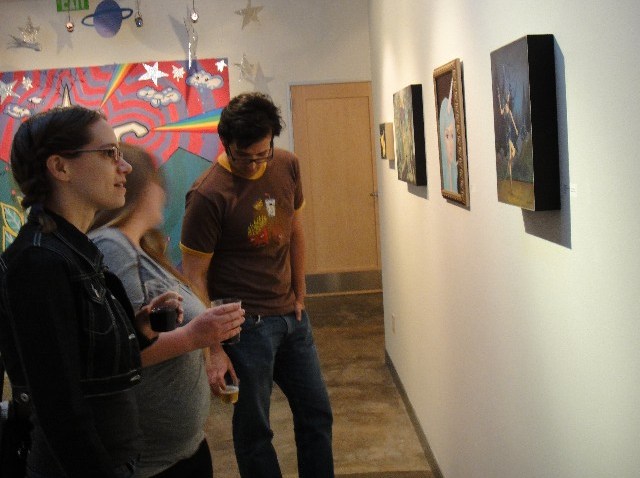 So often, on the TV, on the computer, the last of something is shouted about. "Last chance!" "Last available spot!" "Get in now!"
Okay okay, we often think. Stop shouting at us. We prefer talking about the second-to-last, or the penultimate, thing (we use penultimate when we want to feel fancy, which is often). Feels roomier, less urgent, more chill.
And we're doing that on Wednesday, Sept. 15. That's the day of the second-to-last 2010 Culver City Block Party, which is presented by the LA Weekly and yelp and experienceLA.com. There are no picnic tables and balloons set up in the middle of Washington Boulevard, as with a neighborhood block party; rather galleries are open for the looking, restaurants have deals on, and so do various salons and sport studios.
The Sept. 15 deals include a buck-a-minute chair massage at the Wellness Spa; wine bottles for 50% off at Tender Greens; and complimentary shots of something plummy and delicious at K-Zo.
The last-last-last 2010 Block Party is Oct. 20. Yeah, we'll probably talk about that one, too, but no one can claim we didn't give the second-to-last any love.
Copyright FREEL - NBC Local Media