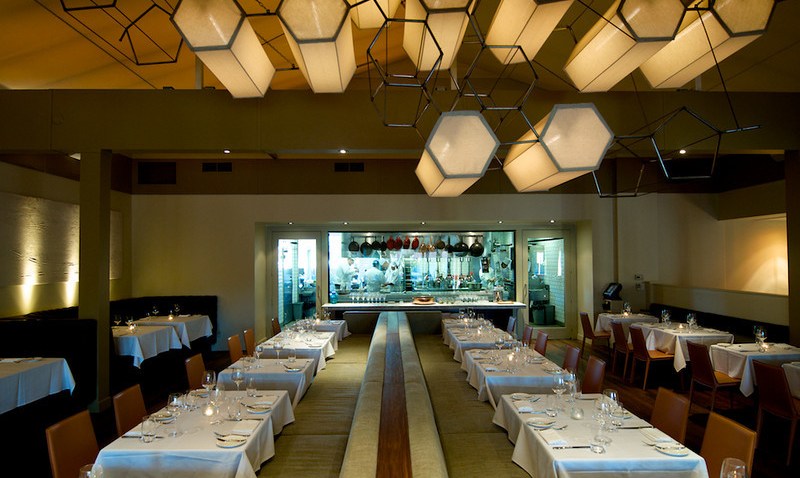 Of all the foodie catalogs a restaurant might want to make over the course of its existence, surely the "Best New Restaurant" rundown in a top eater magazine is up there.
Because if a restaurant opens and only hears the sound of its own pans clanging, well. Heartbreak.
LA's own Hatfield's just made such a list, in the new issue of Bon Appétit (which just happens to be the annual Restaurant Issue; it'll be out Aug. 24). And the Hatfield's dish that caught the magazine's editors' eyes? Summer Vegetable Ragout with Exotic Curry Sauce.
Hatfield's is now at Melrose and Highland, as you know, if you follow your ragout-based restaurant moves, and we think you probably do. And, we'll add, Hatfield's has been around for a good time now, it seems, but is still new enough to make the get-to-know-these-newbies list in the magazine. Bravo.
Three more West-Coasters made the lofty list: Anchovies and Olives in Seattle, Laurelhurst Market in Portland, and Frances in San Francisco.
Copyright FREEL - NBC Local Media