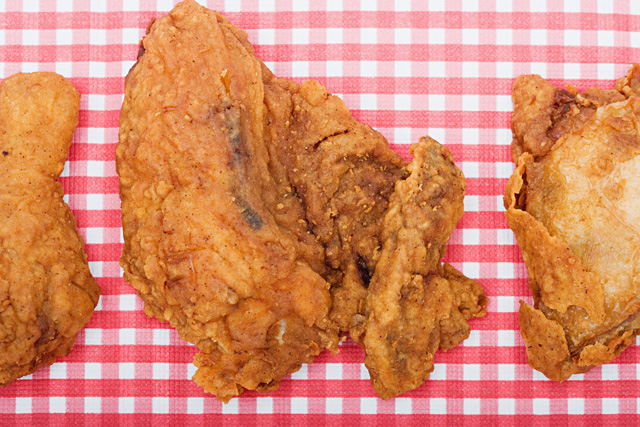 Making the Bon Appétit HOT TEN list is quite the feather in a restaurant's toque.
Or should we say fork in its pocket? That'll do. And a local eatery has just made the cut for the HOT TEN Best Places for Fried Chicken in the magazine's June 2010 edition. That's "best" for the whole country. So, fierce competition and all that.
Bon Appétit has put the crispy mantel on our own Huckleberry of Santa Monica. The Jidori fried chicken is the winning plate, and the magazine says that Friday is the day to visit if you want to try it.
We've heard excellent things about Taco Thursdays as well.
If you're in NorCal, Little Skillet of San Francisco is the fried-chicken destination, says the publication. Eye the whole list. Better yet, print and keep in your glovebox, for that road trip you have been intending to take.
Copyright FREEL - NBC Local Media