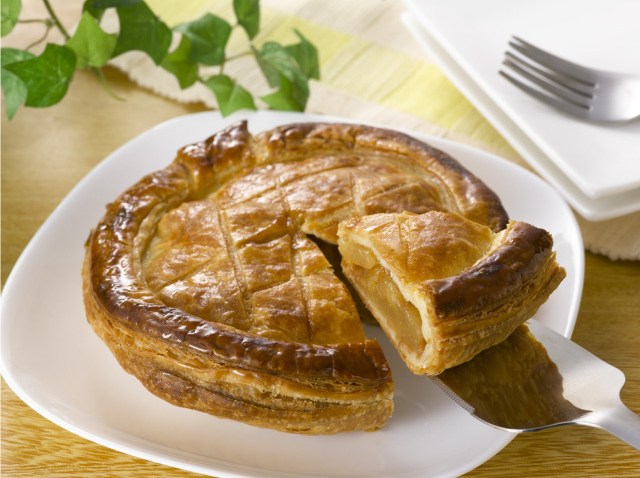 Let's just cut to the crust on this one. The October 2010 Bon Appétit rounds up The Top 10 Best Places for Pie around the country, and a local institution has made the lofty list.
It's the Apple Pan. No surprise there. The food magazine cites the "apple, cream, and pecan" as especially pie-worthy, as well as the burgery things that always seem to proceed the pie at the Pico Boulevard landmark.
Agreed, Bon Appétit, agreed. And we're tempted by your other dessert favorites -- including a chocolate-sea salt pie at Scratch Baking in North Carolina -- can one fly to North Carolina just for pie? In a perfect world -- we'd also like to add some other Top 10 lists we'd like to see the Apple Pan on.
Best Screen-Dooriest Place in LA: Screen doors in public venues are a mite hard to come by here. But the atmosphere they add. The Apple Pan's doors just add oomph to every Hickoryburger-based bite.
Best Place to Stand Near a Seat You Eventually Want to Take: Most restaurants make you wait outside. We like the Apple Pan's "linger nearby" policy.
Best Place to Remember the Conical Cups: You remember those? The little paper/plastic cone cups that your soda arrived in? They instantly summoned 1957 in beverage form, which is no easy thing.
Copyright FREEL - NBC Local Media