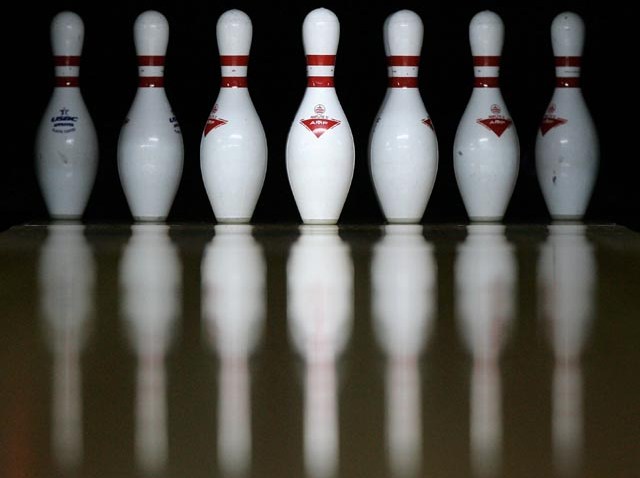 Seems like there might be some sort of winky connection to be made between gutter balls and gutter language when talking of bowling with comedian Thomas Lennon -- he did, after all, play the innuendo-loving Lt. Dangle on Comedy Central's oh-so-randy "Reno 911!" -- but there are higher roads to take. For now, at least.
The current road we're talking about: The on-now auction that is going to put one big-hearted person on Thomas Lennon's and Go-Go Jane Wiedlin's bowling team at the Bowling for Boobies fundraiser at Universal City Walk on Sunday, Oct. 24.
Bowling with the Celebs? It might be the next reality show -- we wouldn't be shocked -- but it will be a reality in weeks, and you can help out.
Even if you doubt your bowling prowess and don't bid yourself, you can donate online to Bowling for Boobies. The organization may have a catchy name, but what it does is so important; it seeks to "provide financial assistance to women of the US who are experiencing financial challenges as the result of fighting and living with breast cancer."
Bidding wraps the evening of Sept. 29; get details. And if you are the winner, you get the gratitude of many, and the chance to rib around with Mr. Lennon at the lanes. Ms. Wieldin, too. Lucky. We'd bone up on our "Reno" reruns beforehand.
Copyright FOODD - NY Mag