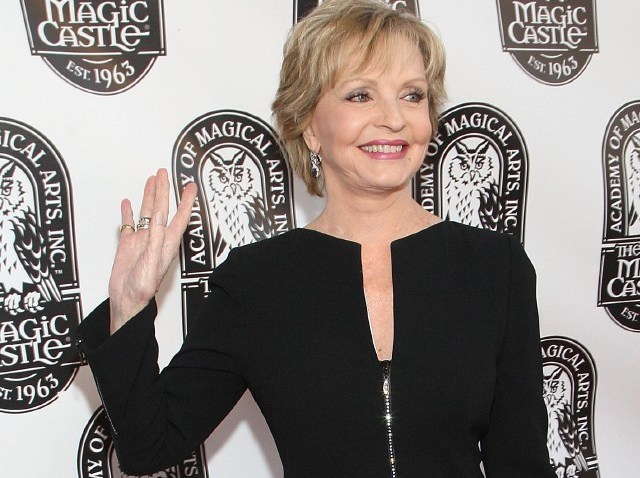 The Magic Castle is likely still basking in the glow of its big birthday week, which just wrapped hours ago with the splashy "It's Magic" show at the Kodak Theatre.
You'd be basking, too, if you marked your first century and still had plenty of panache, razzmatazz, and sparkle. And it makes sense that the Castle would want to continue razzmatazzing, and would plan to do so with none other than Mrs. Carol Brady.
Florence Henderson is famous as that famously shag-haired, polyester-panted mom, but she's also got a brassy, beautiful voice. Perhaps you heard her at the Catalina back in January. Perhaps you own one of her albums.
And perhaps you're going to get to the Magic Castle for this open-to-the-public event that's happening for two nights only. Let us repeat that: open-to-the-public event. (Note this isn't a free event, but, unlike many Magic Castle to-dos, anybody is welcome to buy tickets.)
The nights are Monday, November 9th and Tuesday, November 10th.
Florence Henderson. Will she have the milk and cookies out for us when we arrive? Maybe not real milk and cookies, but we're betting that a full F.H. concert is like enjoying milk and cookies, only with our ears.
Copyright FREEL - NBC Local Media