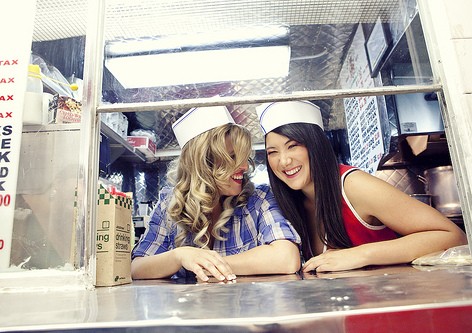 The time is nigh for many things in this world, but it honestly could not be nigh-er for a festival devoted to LA street cuisine.
After all, our famous food trucks have been making headlines for lo these many months. The Twitter-based followers of these movable feasts number in the thousands.
And, in short, the mania only grows, like a line for gourmet ice cream on an August afternoon.
With that in mind, the first Los Angeles Street Food Fest is parking at LA Center Studios on Saturday, February 13th from 11AM-5PM. Opening up the window and heating up the grills will be dineries like Uncle Lau's Island BBQ, Yum Yum Bowl, Flying Pig. Check out the whole kaboodle.
General is $5. LA Lovers Sonja Rasula and Shawna Dawson are the grub-loving honchos (special props to Ms. Rasula, who founded the amazing Unique Los Angeles).
And street food fans? We all win. Now, hand us a napkin, please. Make it five or six.
Copyright FREEL - NBC Local Media