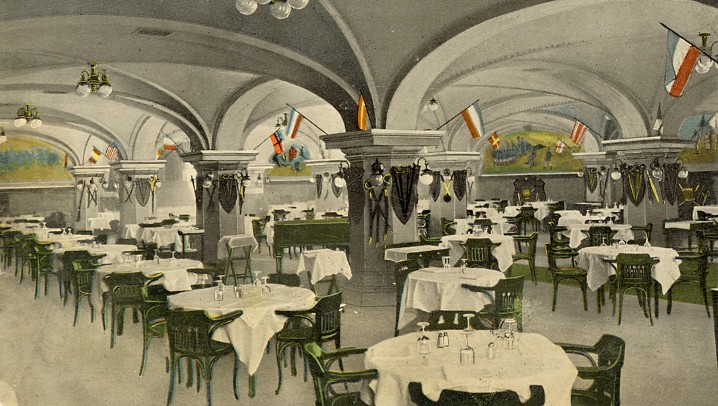 IT'S TRUE: A lot of hotels and residence halls boasted speakeasies back in the day. ("Back in the day," of course, means the era of Prohibition, so the 1920s and '30s generally speaking.) Many of the spaces that held those speakeasies have been done over or demolished or worst of all, done over and *then* demolished. But if you're a grand hotel, and you still have the underground ballroom that held a famous party place, and you feel like raising a toast to the time and place? Why you throw a celebration, of course. And that's exactly what the US GRANT in San Diego is doing on Saturday, Oct. 16, when the hotel seeks to bring back the Bivouac.
COBBLERS AND FIZZES: All sorts of old-timey cocktails will be on the pour, including Manhattans and kicky punches. There will also be "a Moonshine-inspired station" complete with cobblers and fizzes and Bunsen burners to boot. Hoo boy. If you're ordering at that station and not wearing something flapper-esque, with a sequin-y headband holding your pin curls, you haven't thought things out.
HOT HISTORY: An underground tunnel once connected the US GRANT to the Port of San Diego, meaning all the makings for those drinks easily flowed into the hotel. Bet you'll learn lots more mischievous factoids during your glittery night out.
THE BIVOUAC: If you know your wayback tidbits or San Diego stuff, you know the hotel's Celestial Ballroom was once called the Bivouac Grill. There you go. One fun factoid to start out your flapper-fun night.
Copyright FREEL - NBC Local Media