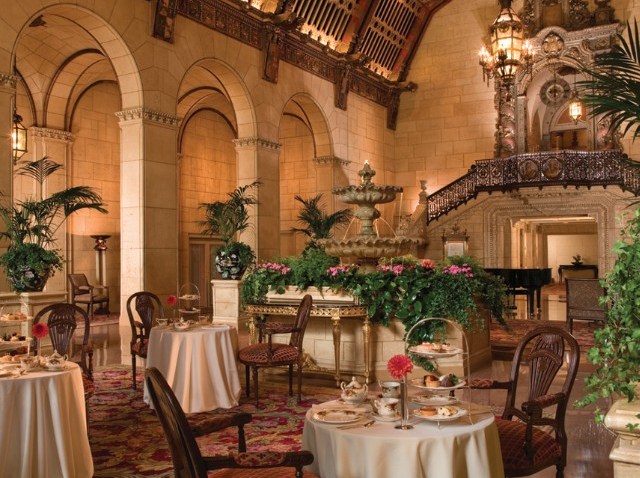 Any word grouping that ends in "___ Weekend Package," we're up for. Because usually the first, fill-in-the-blank word is a holiday of some sort, or a special event.
Of course, the second connotes lovely Saturday-and-Sunday-ness.
And word No. 3? It implies a sweet deal. The Millennium Biltmore Hotel downtown has put "Easter" in front of two of our favorite words. The specifics: a classic room on the night of April 3, a champagne brunch a deux the next morning, a book about the historic hotel, and Easter-y elegance all around.
And valet parking. Important and helpful. Downtown. The price for everything starts at $259.
Two things to say. The International Pillow Day fight will be happening practically steps away from the hotel on Saturday, April 3. We know you want to watch.
And second. You noticed the absence of words "egg hunt" in the listing. And you noticed the inclusion of words like "champagne" and "valet." It's a made-just-for-the-grown-ups getaway. You can roll around on the grass when you get home, if you so choose.
Copyright FREEL - NBC Local Media