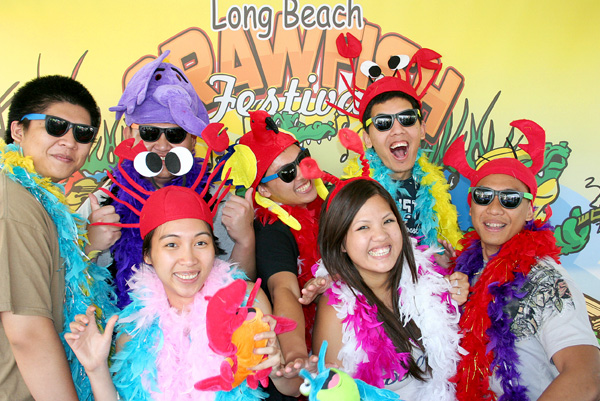 When the word "bucket" follows any food or drink stuff, you know you're in for a party.
Beer bucket. Ice cream bucket. Candy bucket. It's one of those culinary harbingers you can generally rely upon.
And while a crawfish bucket might sound formidable -- especially a bucket containing three pounds of crustacean-y tastiness -- it isn't for lovers of the Louisiana classic. And that's what's on the table at the Long Beach Crawfish Festival, which marks its 17th outing on Saturday, Aug. 7 and Sunday, Aug. 8.
If you can't do the bucket, which includes corn on the cob, red potatoes and a sauce to slather on the whole kaboodle, there's also the "feast" option, too. You'll want to check out the eatings before making for Rainbow Lagoon.
We'll add that the festival points out that the crawfish is indeed freshwater, if you have questions about its source. Read more.
There will also be zydeco music and free souvenir photo (the ones from 2009 have a lot of feather-boa-funny-hat action, which bodes well).
A bucket o' crawfish, we'll add, is $35 in advance, but there are some various admission/food combos at various prices.This fest has sold out in the past, so best look into those ahead-of-time tickets.
Copyright FREEL - NBC Local Media