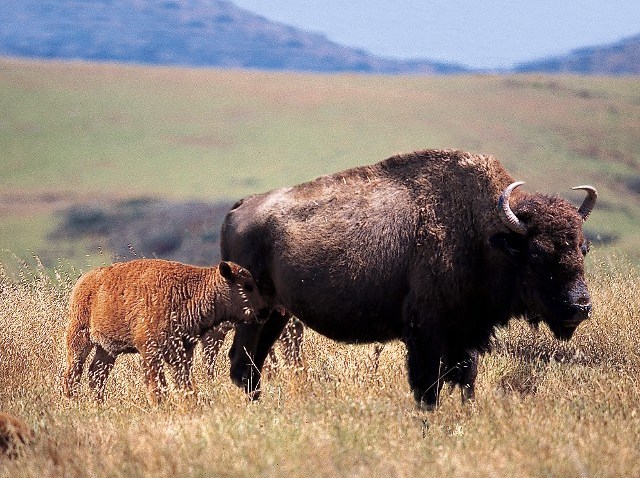 While there are probably a good 78 different symbols that can represent Southern California in all of its Southern California-ness, we must recommend that the Catalina buffalo stay firmly in the top ten, now and always.
Which briefly begs the question, do buffalo care about top ten lists? Probably not. Wise buffalo.
They first arrived in the Golden State back in the 1920s, the way so many do: to be in a moving picture. Now, they're a tourist draw and much treasured by locals and people who wish they were locals. (That's everyone everywhere, pretty much.)
But these now-and-always stars, it turns out, happen to have their own cocktail. Well, not that they themselves drink -- we have a feeling buffalo are rather impartial to water, with a water chaser -- but that Catalina and cocktail fans can enjoy. Catalina Island posted a link to a KCET story about Buffalo Milk, a sip that has a lengthy history on the island.
And, there's a recipe, too. Thanks KCET. If you're wondering if actual buffalo milk is in the concoction, it is not; the name is merely a fanciful handle, about as fanciful as drink handles come. However, there is vodka, and other thick liquidy sweet substances, which likely lend it a milky appearance. You can make it at home, or perhaps you'll luck across one on the menu of an island bar.
The first thing you'll do is toast the actual buffalo, we hope. SoCal's own stately, dirt-bath-y island celebrities. Starstruck.
Copyright FREEL - NBC Local Media