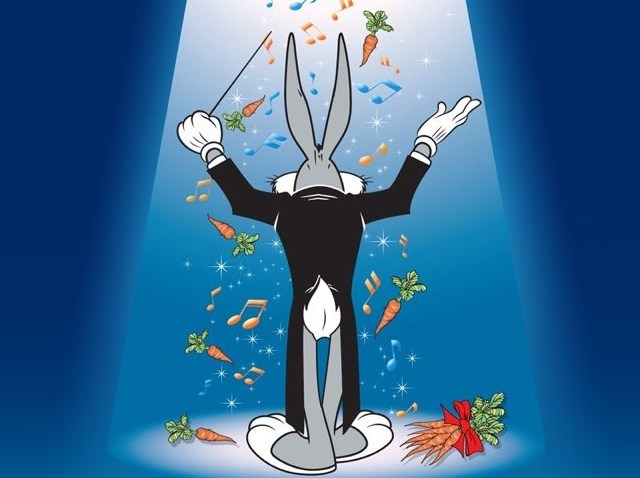 One day, when future anthropologists are done combing over our Facebook statuses, they'll turn to learn about what we watched and loved, and we hope -- no, know -- that "Rabbit of Seville" will be one of the first works they consider.
Bugs Bunny, massaging Elmer Fudd's head, to that famous "na na na na" bit in the "Barber of Seville" (forgive our "na na na-ing," Rossini fans). It's a classic, and it is being shown at the Hollywood Bowl, with a full orchestra "na na na-ing" along, on Friday, July 16 and Saturday, July 17.
There will be other animated icons on the big screen -- hola, Fred Flintstone and Scooby Doo and Tom and Jerry -- at "Bugs Bunny at the Symphony." Tom and Jerry, by the way, will appear in their short "Tom and Jerry in the Hollywood Bowl."
The meta-ness of it enchants.
And the LA Times says that "Long-Haired Hare" will also play. That's Bugs at the Bowl squaring off against a fed-up opera singer. You know the one. Now picture seeing an animated Hollywood Bowl, screened large, at the Hollywood Bowl.
Meta squared.
There will be fireworks. There will be cartoon buffs drinking chardonnay. There will be Bugs. Future anthropologists, please make note of all of this goodness.
Copyright FREEL - NBC Local Media