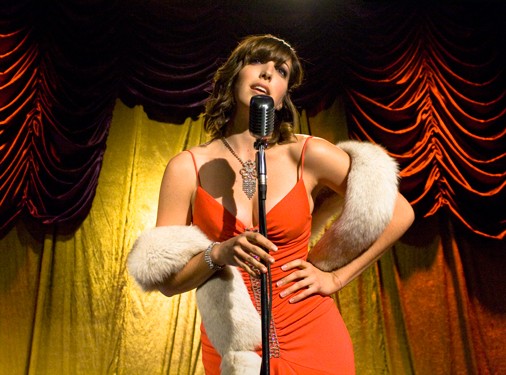 Holiday celebrations strictly for the grown-up set are somewhat rare, so when one comes ho-ho-ho-ing down the pike, we drop everything and take note.
Well, we set everything gently down, because we're wrapping like mad, and, fragile gifts and all that. And then we go directly to the Hollywood Roosevelt Hotel, and the Cinegrill, where the Happy Shop, a vintage burlesque revue, is putting on its annual fa-la-la-laden extravaganza on Friday, December 11th.
There will be live jazz. There will be solo performances by dancers and singers who know their figgy pudding from their gingerbread cakes, if you know what we mean. And lots of saucy-meets-seasonal revelry.
The Happy Shop describes its vibe as "pre-1950s" which means dress-up-time, not just for the performers, but for you. Have a sharp suit still in the dry-cleaning bag? A fancy fake stole? Wear it. It's cocktail time at the Cinegrill for grown-ups who love the holidays with a bit of heat.
Copyright FREEL - NBC Local Media