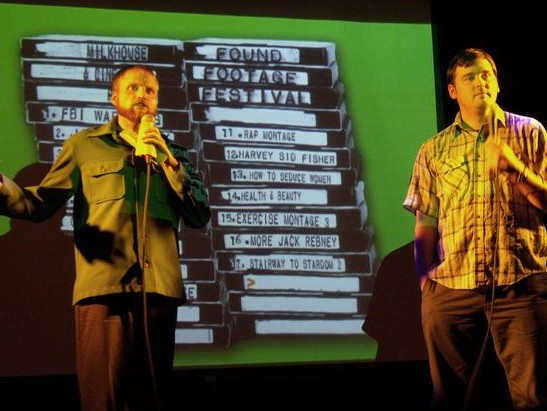 The "found" movement has many proponents and participants -- after all, we're all coming across random stuff all the time, and some of us are inclined to make art out of it -- but the Found Footage Festival has secured a special foothold as of late.
That's thanks in part to the Cinefamily at Silent Movie throwing their own raucous Found Footage Battle Royale earlier this summer. They did so with the typical Cinefamily sense of originality, but also with a knowing nod to the two New York-based guys who goosed the whole movement into being a few years back.
Now Joe Pickett and Nick Prueher, the merrymakers who started the whole crazy VCR-backed dream, are paying a visit to our fair city. They're headed for M Bar in Hollywood near the end of September, and they've got videos. Many, many videos. Think: earnest training guides, '80s-era exercise demos, fuzzy cable-access gems. Many of unknown origin, and many are interesting in some way. Well. Many are not, to be honest, but they are all enhanced by the hosts' humorous patter and nutty antics.
Tickets are on sale now for the September 24-25th shows. People cannot deny the siren song of vintage VHS, so for that reason alone we say to secure that seat now.
Copyright FREEL - NBC Local Media