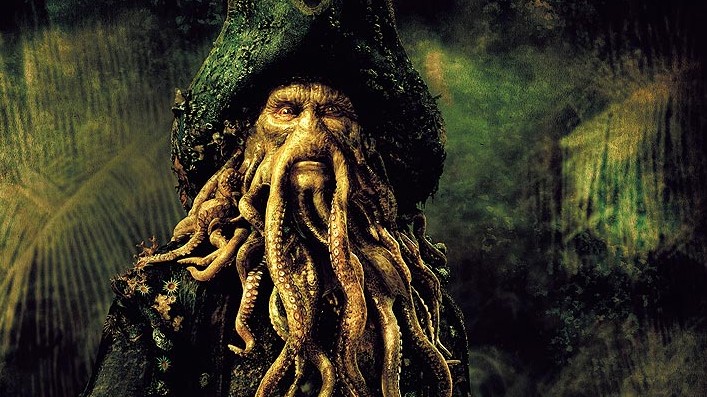 Our state parks are often in the headlines, either for budget cuts or possible closures -- or some combination of the two.
So when there's a positive state park story out there, and it involves a major and majorly popular film series, we like to make mention. Because loving on our parks? Yep. Beyond important.
The California State Parks Foundation is once again holding its oh-so-cool, oh-so-sure-to-be-sold-out film festival. The upshot? The foundation screens movies that have used or been shot in a state park. They gather actors and/or crew from the production to talk at the screenings. And they show the films somewhere interesting.
The date for this year is Saturday, May 5 and the films? The first three "Pirates of the Caribbean" movies. A package to see all three is $60, but you can just catch one of 'em for $20.
Tickets just went on sale and they will sell out. This is a certainty, given the fact that the movie marathon is happening on the Paramount lot. Because watching movies on a studio lot? A rare and welcome pleasure.
Past Cal Parks film festivals have highlighted "Return of the Jedi" -- Mark Hamill and Billy Dee Williams showed! Oh yeah -- and "M.A.S.H." Can you drive by Malibu Creek and *not* hear the "M.A.S.H." theme in your head? Yeah. Impossible.
Thank you, California State Parks Foundation, both for staging park-awareness-raising events like this and for your commitment to keeping those spaces shipshape and on the up-and-up. "Pirates," by the way, used beautiful Leo Carrillo State Park.
Here is a full list of what has shot at what park over the last 90 some years. We want to visit, or revisit, every one of 'em, with the movie made there in mind.
Follow NBCLA for the latest LA news, events and entertainment: Twitter: @NBCLA // Facebook: NBCLA
Copyright FREEL - NBC Local Media