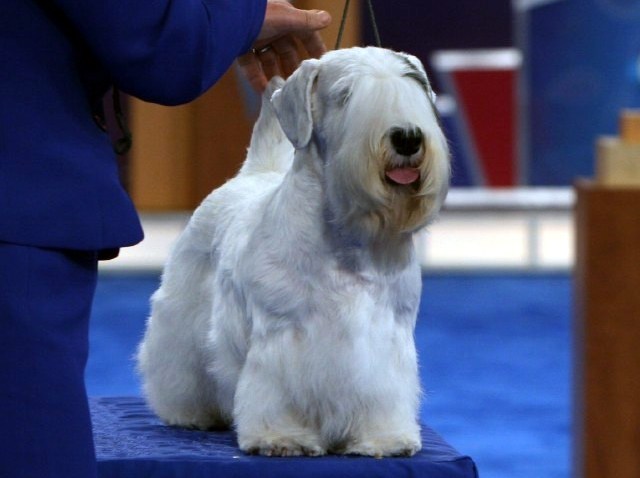 Go Pug, go.
Okay, yes, we're just the smidgiest Pug-centric. But we always also root for the Golden Retrievers. And the Bichons. And the Akitas. And anything with a tail and four feet and a wet snout and a handsome carriage and the ability to bark at the slightest breeze.
Basically, if you woof, we're waving the big foam #1 finger for ya.
Seems like, as a spectator, you go into a national championship like the AKC/Eukanuba, which is happening on Saturday, December 12th and Sunday, December 13th in Long Beach, with a particular pup in mind you'd like to root for. Either a breed or a particular group.
And then. And then, right? And then you start seeing all the canine competitors, and their owners, who are running alongside with pride, and your past picks fly away as fast as Greyhound chasing a just-thrown squeaky toy.
If you know the American Kennel Club, you know it is celebrating its 125th anniversary this year. If you like dog shows, you know there are rules and traditions that are thrilling and slightly exotic. If you know this particular show, you know that is is fast approaching its decade mark. And if you know dogs, you know there is no better way to spend a weekend than watching them sit, run, stay.
Copyright FREEL - NBC Local Media