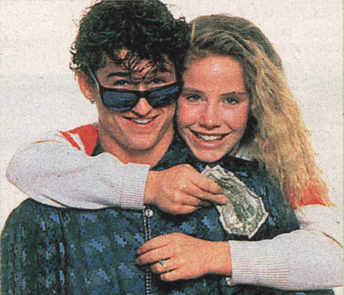 If we could pick up the phone and ring the '80s, right now, we have a feeling the decade would need to get back to us, because it is too busy churning out the best teen movies ever made.
No one disputes this fact, right? John Hughes and his coteries of plucky, put-upon adolescents ruled the roost, but the '80s turned out some non-Hughesian gems, too. Like "Can't Buy Me Love," the 1987 film that involves a boy with some cash and a girl that needs it and the usual crushery/get-out-of-my-facery, but done very well.
It also starred Patrick Dempsey as the nerd, which has already been "what-the-what'd?" plenty since he started McDreamying up "Grey's Anatomy."
Now several cast members are headed to the NuArt on Friday, Feb. 11 for a mini-reunion. Plus the screenwriter. Give it up for the screenwriter! His name is Michael Swerdlick.
It's a midnight thing, so get your nap in. We'd also wear a pricey suede dress, without wine spilled down the front, though.
Copyright FREEL - NBC Local Media