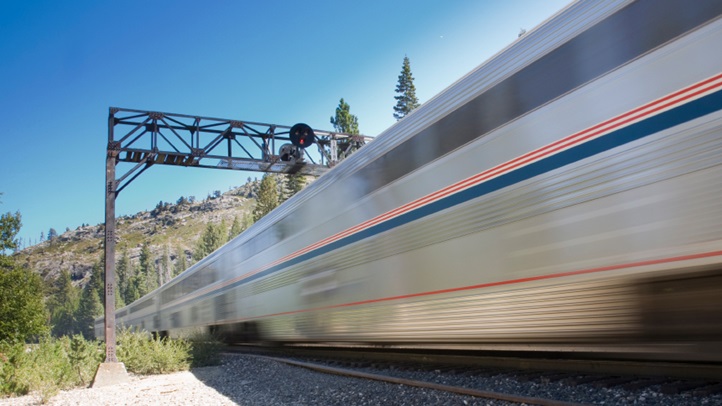 CAR STAYS IN THE DRIVEWAY: If ever there was a happening where you might want to rethink your mode of arrival, it's Santa Barbara's venerable Earth Day Festival. We say "venerable" because the city played an early role in the creation of the holiday, and continues to actively promote its message over four decades later. And we say "rethink your mode of arrival" because The Santa Barbara Car-Free Project is quite the active organization, throughout the year, but definitely when it comes time for the springtime celebration of all our planet. The project is sweetening the prospect of attending for people, with a chance at prizes for those who leave their vehicle back home and show up at Alameda Park on Saturday, April 26 and Sunday, April 27 without their usual vroom-vroom. The deal? Go car-free to the festival and register to win a number of interesting things including the Grand Prize: "round-trip tickets for two to/from Santa Barbara and Seattle or Portland aboard Amtrak's Coast Starlight in a private roomette with amazing views and meals included." Ohhhh yeah. We'll take a few amazing views, please, as seen from a train window.
BUT... you don't have to get to Alameda Park by Amtrak to qualify. (Also? There's no station there, and, spoiler alert, trains follow tracks.) But if you show up by train, then bike, or just bike, or on foot, then, yep, make for the Car-Free people and sign yourself up for a chance at prizes. What? Like you wouldn't? You will. Bike rentals, other Amtrak tickets, and more in-the-theme goodies await on the possible prize front. And be sure to spend some time booth-ing it up around the fest. As one of the oldest of the earth-embracing late-April to-do's, Santa Barbara's party covers the global, or Gaia, if you prefer, gamut. Cost? It's free, and that's for darn sure.
BIKE VALET: One more thing to consider: A bike valet's at the ready, during the festival, so consider your two-wheeler. Over a thousand attendees valeted their spokes at the 2013 bash.
Copyright FREEL - NBC Local Media