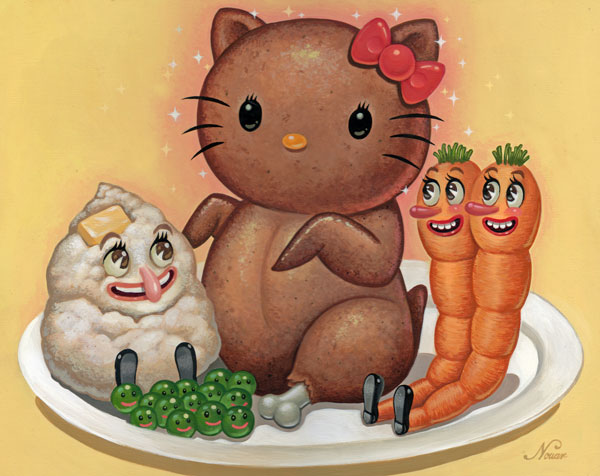 Even if you've never worn a brightly hued "Hello Kitty" backpack or toasted toast with the "Hello Kitty" visage, chances are you are well-versed in the styles and spirit of Sanrio, the company behind the iconic purr-purr and several other seen-everywhere characters and logos.
Now Sanrio is celebrating its 50th, in multiple ways in multiple cities. Santa Monica's turn is straight ahead starting on Friday, Nov. 12, when a carnival/shop/gallery/artsy playland opens at Barker Hangar. There is shall stay, kittying away, for a full 10 days.
"Dress-up photo booths" will be in the hangar, as well as food trucks.
If you have a Sanrio-ist in your household or circle, this would be an excellent holiday-stocking-up time, one would think. Small Gift Los Angeles runs through Sunday, Nov. 21.
Copyright FREEL - NBC Local Media