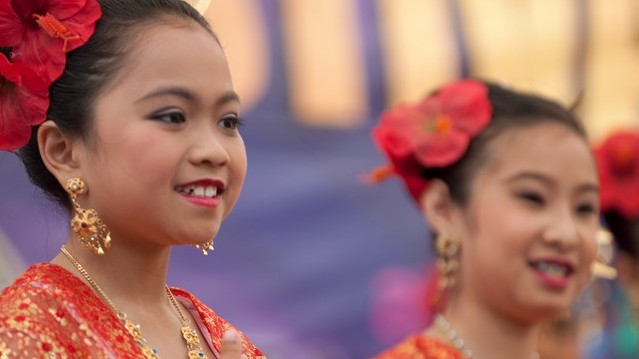 Hollywood's own Thai New Year celebration is billed on is site as the "Biggest Cultural Event Outside Thailand," and it is easy to see where the word "biggest" comes in. After all, Hollywood Boulevard, or at least an impressive stretch of it, doesn't get closed for much.
But it will be, on Sunday, April 3, when Songkran is celebrated in Thai Town. Filling the closed-to-vehicles boulevard will be thousands of revelers -- some 40,000 were estimated to have attended a couple of years back, per the organizers -- and food booths and live music and dance performances and shopping spots and the many convivialities one finds at a huge, nearly mile long festival.
Past visitors may recall the Curry Festival taking place during Songkran a few years back; though the fest is not scheduled to happen this year, count on several places to purchase phat thai and tom yam, and other classic Thai specialties.
Hallmarks of Thai New Year include Muay Thai Boxing and the Miss Thai New Year USA pageant. Singha Beer is setting up a beer garden; funds raised will go to the Japanese Red Cross Society.
Copyright FREEL - NBC Local Media