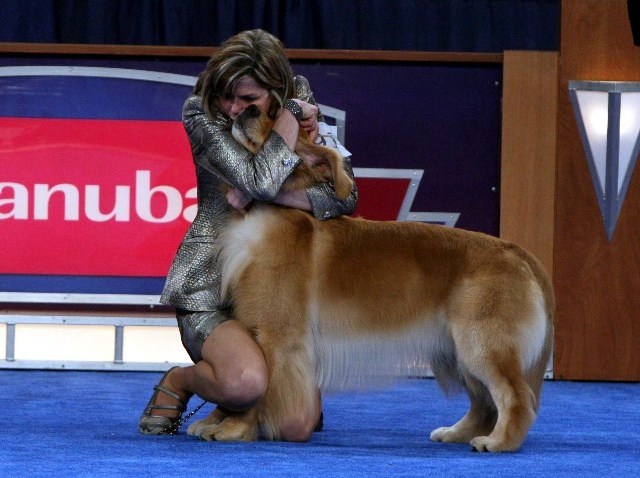 It's true: We did once upon a time (cough2009cough) admit to being partial to dogs that possess a general foldy, flat-snouted, curly-tailed appearance.
But over the last year, while watching various dogly competitions on television, we've come to admire the longer haired hounds, and how their coats sweep the floor, grandly, as they prance about the ring with their handler.
And, let's be honest: Pugs don't do long hair. Glorious tresses and deep face folds just don't mix, and that's okay.
What we're saying is that we're keeping our animal allegiances open ahead of the 2010 AKC/Eukanuba National Championship, which is happening in Long Beach on Saturday, Dec. 4 and Sunday, Dec. 5. Like many viewers in the audience and at home, we'll find our favorites in the Terrier and Working groups, the Non-Sporting and Hounds and Toy groups, too.
In the end, though, we'll love and cheer for the dog that wins the whole shebang.
Daytime admission on either Saturday or Sunday is $20; there are separately ticketed evening hours as well.
(And let's continue to hope for a happy resolution to this story by the time the weekend arrives, if not much sooner; the Times reported on a stolen van that had four competing dogs inside.)
Update: Two dogs were found at a Downey shelter on Wednesday, Dec. 1. Details. Second update: Pembroke Welsh Corgis Peter and Bunny are back and safe, too. Read more.
Copyright FREEL - NBC Local Media