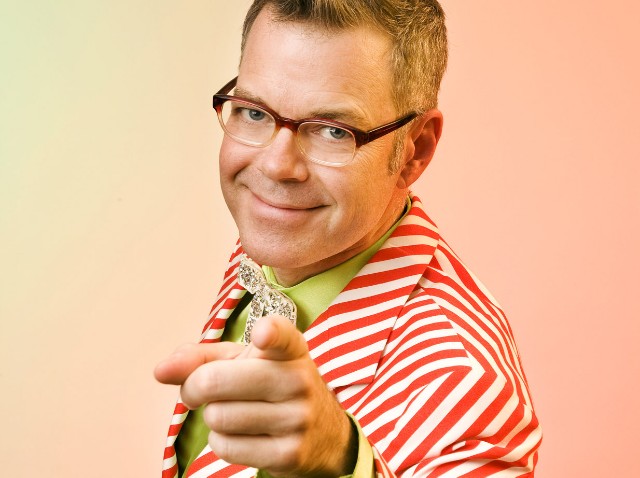 Remember the Cherpumple holiday cake? How 'bout the Astro-Weenie Christmas Tree? Are you having issues reading this because you're currently whipping up both for a little soiree you're throwing?
We wouldn't be surprised. The eye-popping dishes, created by local history-loving entertainer Charles Phoenix, have legs; we've seen 'em at a few get-togethers. Then, last spring, Mr. Phoenix debuted a new recipe: Fried Cereal. Yep, he demonstrated how to make the tasty concoction via video, as he did both with the cakey Cherpumple and the toothpick-laden Weenie Tree. And even better news? He's throwing a free party to show fans, in person, how to creat the snack.
The date? Saturday, Oct. 1. The time? Oh, long about 9 to 11 p.m. The place? Big Kid Collectibles. The dress code? PJs.
That last bit of info has much to do with the dish: Fried Cereal. It is, to quote Mr. Phoenix, "Fried Cereal is an addictive mix of Froot Loops, Trix, Apple Jacks, Honeycombs, Cocoa Puffs, and Cap 'n Crunch all tossed and toasted in butter -- eat it like popcorn!" HEL. LO. Cereal and butter lovers, are you with us?
Copyright FREEL - NBC Local Media