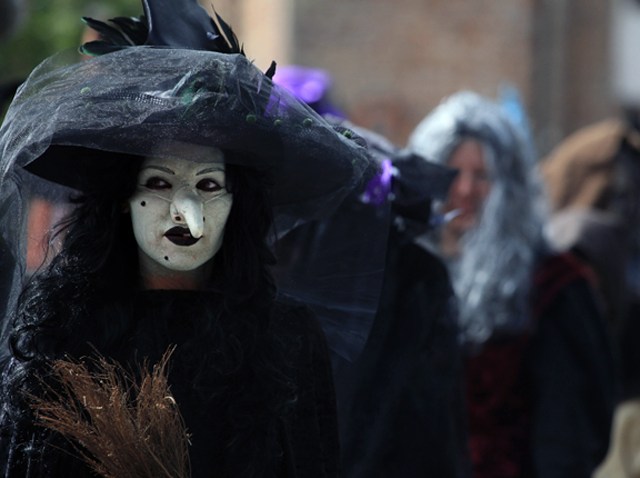 In no way are we knocking the fact the really scary, high-tech haunted houses. Nor are we casting an eye on the robust sales of saucy costumes. Nor can we argue that Halloween has become a holiday that caters to adults as much as the kids.
Still, some would argue that the scale has tipped fully in favor of the grown-up reveler (and the millions of dollars spent each year on Halloween would back that up). But remember kids? They love it. They long to have a sweet celebration, with a few scares to boot. And maybe, even, possibly, an old-fashioned haunted house, like the ones so many of us staged at our schools and in our yards when we are whippersnappers.
The Theatricum Botanicum in Topanga remembers the kidly sweetness of the holiday, too. On Friday, Oct. 28 the rustic-cool theater will transform into Theatricum Boo-tanicum, complete with an old-fashioned haunted house. Best part? It's appropriate for kids ages 5 and up. Those don't come around so often nowadays.
There will also be a costume contest, ghost stories, and, ohhh yeahhh: an organic chicken and waffle stand. Who needs candy? We want chicken and waffles in our plastic pumpkin bucket.
Cost for an adult is $20 but the price drops for teens, and then drops again for the 5-12 set. Time is 4 to 10 p.m. And, again, this is in Topanga, which is downright Halloween-y even in months not starting with Oct. That's a compliment, of course; we love the oodles of atmosphere that permeate the canyon all year long. Those oodles will surely be out in force at the Boo-tanicum.
Follow NBCLA for the latest LA news, events and entertainment: Twitter: @NBCLA // Facebook: NBCLA
Copyright FREEL - NBC Local Media