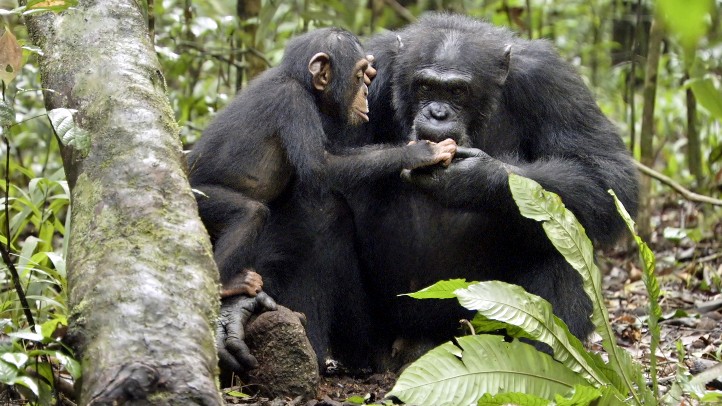 Disneynature and Earth Day weekend? Those two things traditionally go hand-in-hand.
And quite often paw-in-paw or fin-in-fin. That's because the Disney doc arm has been turning out lushly produced films celebrating (and defending) our oceans and wild lands. And next up on the roster is "Chimpanzee," which swings into theaters on Friday, April 20.
No guessing who is the star of this documentary; a chimpanzee named Oscar is at the center of the film's story. Other simians will appear, of course, and how Oscar grows and learns and interacts is at the heart of the film.
Many a monkey maven'll be out seeing it during opening week, but we encourage everyone who wants to see it to catch it from April 20 through 26. Why? Because Disneynature will donate a portion of your ticket to the Jane Goodall Institute ("in your honor," says Disneynature).
That's nice.
And that's anywhere you see the film during those dates. But here's a special addition at the El Capitan in Hollywood: See it there and enjoy a "special showcase" from the Wildlife Learning Center. Animals from Around the World is the theme, and if you know the El Cap pre-show, you know it'll be live up on the theater's stage.
The film will run at the El Capitan through May 3.
Wherever you see the film, know you're helping the best interest of Chimpanzees. Because Earth Day is not simply about the planet but being nice to living things that inhabit it.
Follow NBCLA for the latest LA news, events and entertainment: iPhone/iPad App | Facebook; | Twitter; | Google+; | Instagram; | RSS; | Text Alerts | Email Alerts
Copyright FREEL - NBC Local Media