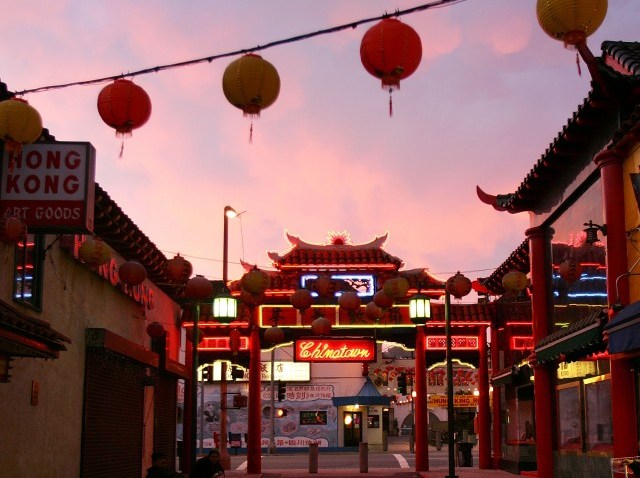 Chung King Road has become one of the main addresses of the gallery scene in Los Angeles, and for good reason. Not only are there are large number of art spaces clustered in the area, but the shops and restaurants of New Chinatown are steps away.
And that famous fountain. We always throw our penny at the vacation well. And miss. Practice needed.
The galleries of the area open up quarterly to show new work, put out some nibble-and-look refreshments, and invite saunterers to spend a night meeting artists, gallery owners, and other painting/photo buffs. The next Chinatown Art Night is Saturday, September 12th, from 6-9PM.
What's happening: a new show at the Kathryn Brennan Gallery (Jeni Spota -- "Fool's Small Victory"), fresh work at the Parker Jones Gallery (Ry Rocklen, House of Return), and the final days of the CAM: National Art Competition Exhibit.
The Metro Gold Line stops just a few blocks away, if you feel like leaving the car in the garage for the night.
Copyright FREEL - NBC Local Media