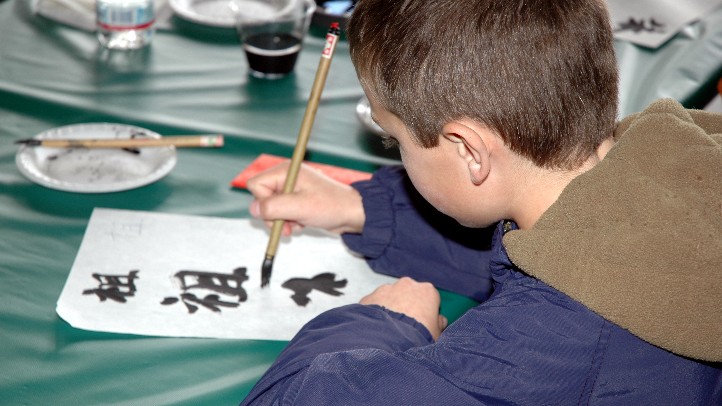 One of the many wonderful things about Chinese New Year is the fact that various celebrations pop up over a good two- to three-week span. Meaning that a visit to the venerable Golden Dragon Parade in Chinatown can happen one weekend while a stop-by at another location for more conviviality can happen the next.
The Golden Dragon Parade did indeed dance last weekend, and now revelers will make for San Marino and the Huntington Library, Art Collections, and Botanical Gardens for the landmark's annual Chinese New Year Festival.
Both Saturday, Feb. 4 and Sunday, Feb. 5 are brimming with events. Mask changing, martial artists, and dragon dancers are scheduled for both days; there will also be a tai chi demo on Saturday and noodle pulling on both days.
Plus music in both the Lotus and Boat Pavilions of the Huntington's world-renowned Chinese Garden. If you haven't yet seen this water-lovely, bud-sweet area, this is the weekend to do so.
Admission to the gardens will include admission to the festival.
A few other Huntington things of note. Festival visitors might also like to take in the Ancient Chinese Bronze Mirrors exhibit; it's on through mid-May, though, if you do miss it. Also, the famous winter camellias are still popping out around the gardens, so make time for a flower-close stroll.
And finally, the Huntington's Japanese Garden, which has been closed for nearly a year for renovations, will reopen on April 11, just in time to celebrate its centennial.
Follow NBCLA for the latest LA news, events and entertainment: Twitter: @NBCLA // Facebook: NBCLA
Copyright FREEL - NBC Local Media