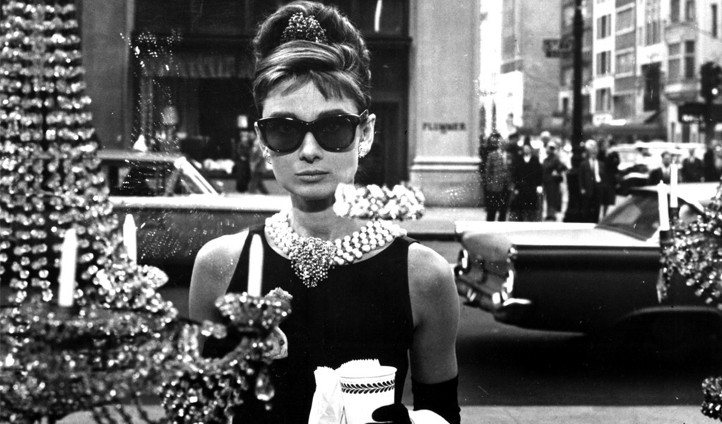 A quarter? Most of us can come up with one if pressed. A pocket, the bottom of a purse, and, yep, the couch cushions. (Do your couch cushions produce quarters? Our couch only seems to cough up nickels and pennies.)
Which means that when Grauman's Chinese Theatre introduced its 25-cent Monday night movie deal, hoo boy; a lot of couch cushions got lifted around town. How many? So many that the opening night film that's set to screen on Monday, April 23 -- that would be "Breakfast at Tiffany's" -- is now sold out.
If you've been inside the Chinese, you know this is no small feat. We're pretty sure you fit an entire mall 16-plex inside the cavernous Hollywood landmark. Official seat count? A mondo 1,500.
But good news from the Chinese Theatre people: "Breakfast" may be a no go but there are more 25¢ movies in the works. Huh. Wonder if those'll be popular, too? (And the movies still left in this deal -- "Shanghai Express," "The King & I," and "Hell's Angels" -- still have tickets available.)
Oh, fun fact: "Breakfast" sold out in two hours. That's nearly less time than Holly and George spent looking for Cat in that rain-soaked alley.
This is all in honor of the theater's 85th anniversary. As mentioned, they hope to announce more quarter-only screenings soon. Another fun fact? All the films involved in the Monday night deal premiered at the Chinese. So wave and blow kisses at random people when you walk in the theater to see your film and pretend your one of the film's stars from back in the day.
Follow NBCLA for the latest LA news, events and entertainment: iPhone/iPad App | Facebook; | Twitter; | Google+; | Instagram; | RSS; | Text Alerts | Email Alerts
Copyright FREEL - NBC Local Media