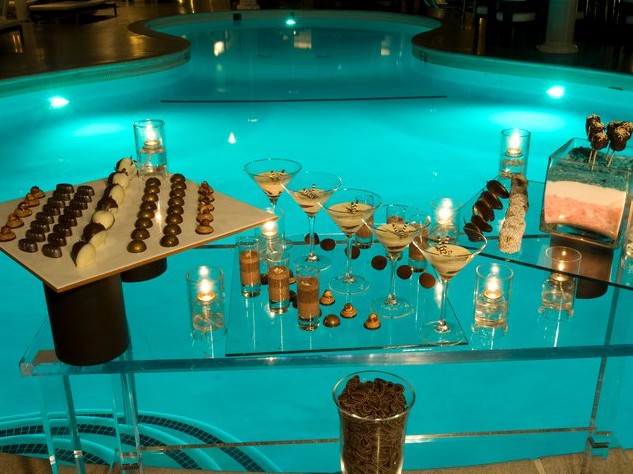 Our weekly calendar often has stars on Friday and Saturday, meaning, these are the days when we can live outside the lines a little.
And while "living outside the lines" means different things to different people, we can all probably agree that "chocolate" is or can be involved somehow. Enter Choco-Sutra, the new Friday-and-Saturday-night-only party at Avalon Beverly Hills.
The name is catchy, and so is the spread: Triple Chocolate Truffle Pizzettas. And White Chocolate Martinis. And other things of a velvety, cocoa-ish nature, all for the choosing/chewing.
Choco-Sutra is going down at Oliverio, so it'll be some swanky chocolate-enjoying, too. It's $50 a couple, or $28 on your own. An interesting and sweet alternative to dinner and a movie? We'll raise a White Chocolate Martini to that.
Choco-Sutra debuted at Avalon Beverly Hills on Friday, Dec. 10.
Copyright FREEL - NBC Local Media