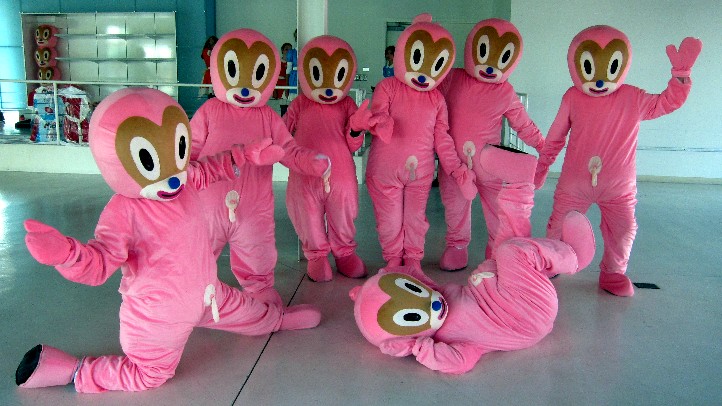 A run-in with a Gary Baseman ChouChou is never something to be taken lightly.
They're so. Well. Ice-cream-like in hue. So big of eye and so blue of nose. And you just feel certain something lucky is going to happen later in your day, thanks to the chance meeting.
Gallery goers will have the chance to ChouChou on Saturday, June 4. That's the day when the annual ARTWALK returns Culver City, and the artist's pink-flavored merrymakers will be greeting fans at 2 p.m. at ARTWALK's grand kick-off.
Even if you're not there to soak in the Baseman-esque magic, you can still soak in the scene at some thirty-five art places and galleries and spaces showing things of a brainy and beautiful nature. The event starts at 2 p.m. and wraps at 8 p.m.
It's free. See? The ChouChous are already beginning to infuse their lucky ChouChou-ness upon the happy day.
Copyright FREEL - NBC Local Media