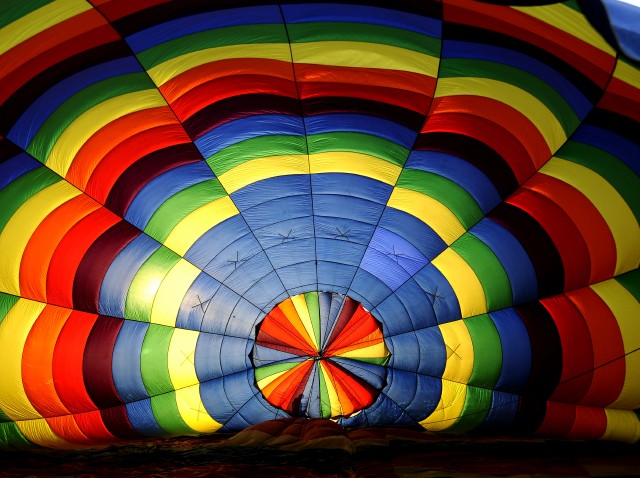 MORE ORANGES THAN GRAPES: If you ever come across a photograph of a hot-air balloon drifting high above a Golden State hillside, chances are there is a vineyard below. Grapes and gondolas are a California pairing that's nearly as classic as the ocean and sand -- okay, that might be slightly older -- and people who want to head for the clouds for a couple of hours typically expect to do so high above a clutch of rural wineries. But the summertime balloon bash in Santa Paula boasts a different sort of fruit, and it is in the festival's very name: The Citrus Classic. The Ventura County city is, of course, known as the Citrus Capital of the World, a fact backed up by the many groves, industry-related buildings and packing houses, and, yep, the smell of blossoms when blossom time is due. It makes a different setting for a hot-air balloon party, and one that brings with it plenty of easy, mid-summer charms. The Classic gets going on Friday, July 25 and Saturday, July 25, and there's much more to see beyond the colorful envelopes rising above the people-snug gondolas.
BUT... you might want to know about the balloons first. There'll be some 25 in all, and you'll want to pen in the evening balloon glow, the sunset wine dinner, and, of course, the ascensions. Will there be music? For sure. A vintage trailer village? Definitely. A car show and tastings of both the beer and the bites types? You betcha. A craft beer dinner with Firestone Walker is also in the cards. For all the doings and dinners and balloons, click.
SO... what's lovelier, a balloon above some citrus trees or a row of vines? Can we answer both sights are lovely and full of California charisma? We can and believe we shall. But those citrus rides come along a little less often, for sure.
Copyright FREEL - NBC Local Media