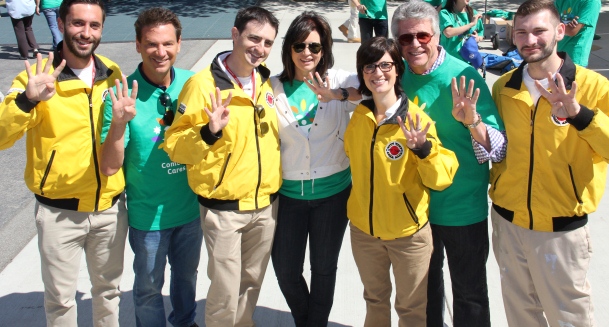 As part of Comcast Cares Day, the nation's largest single day corporate volunteer effort, nearly 700 Comcast and NBCUniversal employees, including members of the NBC4 family, helped beautify North Hollywood's Rio Vista Elementary School on April 26, 2014.
Everyone started the day early on Saturday morning -- wearing the company's signature green T-shirts -- ready to paint colorful murals throughout the school grounds.
The projects were organized by nonprofit group City Year Los Angeles. Comcast also made a financial contribution to the organization to support their work helping at-risk youth.
Watch the video to get a glimpse of the different painting projects, and NBC4 employees rolling up their sleeves.
NBC4 Southern California is proud of its year-around volunteer intiative, I Am a Volunteer, available to all viewers interested in finding a volunteer opportunity in their community. Visit here to learn more.