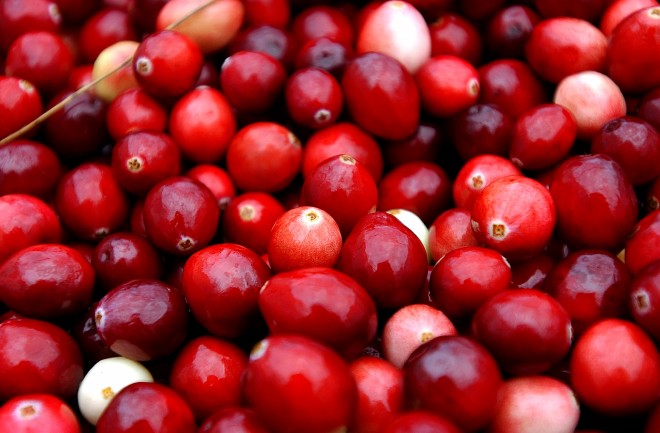 All that wonderful, jiggly, keep-the-shape-of-the-can cranberry stuff on the shelves right now puts us in the mind to search out LA's best cocktails made with that tangy, bog-born fruit. We know, pretty much every place does a fine Cape Cod, that blue-blood-y, very proper drink made with cranberry and grapefruit juices and vodka.
But we've been looking for more can-do from our spirits-infused cranberry sips, and our search has proved fruitful. Nic's in Beverly Hills actually boasts several martinis made from the bright red orb, which only serves to make other tastes in the glass even zingier. We're liking the looks of the Tea in the Tower -- Trump vodka with white cranberry and green tea -- and the Ladies Who Lunch (which boasts some of the elements of a Cape Cod, but with Cointreau and an orange twist).
In fact, we're kind of thinking of skipping the jiggly canned cran and going straight for the Nic's potions. Oh, who are we kidding? Our world is big enough for two types of cranberry-inflected dishes/drinks. We'll enjoy both.
Nic's Restaurant & Martini Lounge, 453 N Canon Drive, Beverly Hills
310-550-5707

Copyright FREEL - NBC Local Media