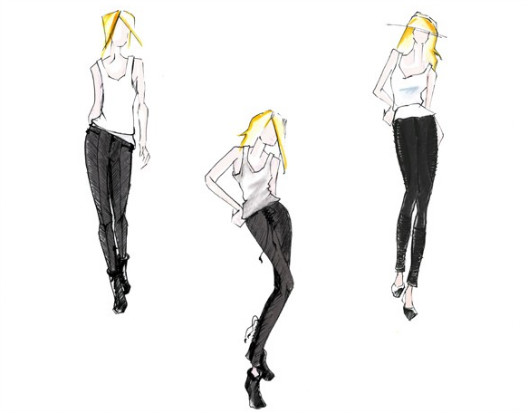 J Brand tapped L.A. designer Henry Duarte for its latest collaboration: a denim line inspired by Ziggy Stardust. As far as we're concerned, there are far worse sartorial inspirations than David Bowie. There are three styles, all of which will be low-rise and skinny, of course. Could you see Bowie in relaxed-fit?
The first style, the Raygun, goes for a space-age look by giving indigo denim a shiny wash, exposed zippers, and seaming and topstitching. The Ziggy will have handmade hardware, zipper accents and a black wash. One pair has a lace-up front and is called the Suffragette. They'll come out in December and sell for around $250. —Elizabeth Licata

J Brand Launches Duarte Capsule Collection [WWD]
For more stories from Racked LA, go to la.racked.com.
Copyright RACKL