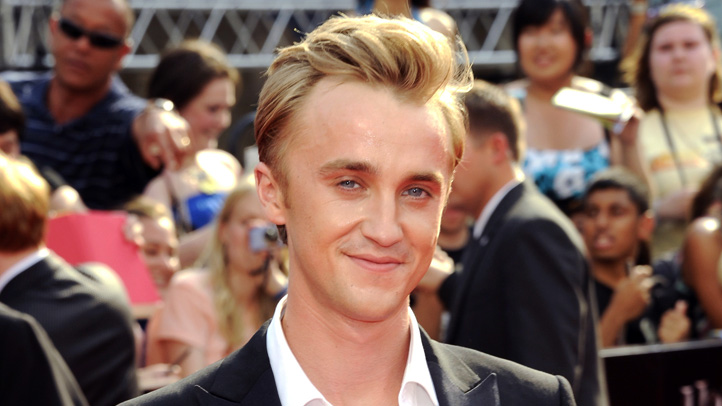 'Tis the season for comic books convention, though, if we were truly honest about it, that season pretty much lasts from January 1 through, oh, New Year's Eve 'round these parts.
Figure that a lot of the people who appear at the major pop culture conventions actually reside in Southern California, making their drive to whatever convention center kind of a snap.
We're a few weeks out from WonderCon 2012, which opens in Anaheim (for the first time) on March 16. And Comic-Con? It may be in mid-summer, but things ratchet up come spring, what with placing thousands of fans in thousands of San Diego hotel rooms.
Next up on the calendar, though, is the one-day-only Los Angeles Comic Book and Science Fiction Convention. That one day is Sunday, March 4, the place is the Shrine, and the stars? Fanboy favorites, including none other than Tom Felton of "Harry Potter" fame. (We wanted to type "dastardly *and* adorable" there, but refrained; he was Draco, after all.)
Remember the surprise fashion shoot he did, alongside Rupert Grint, at our own Magic Castle last summer? Dreamy.
There will be a lot of goodies during the day, though, for those who like their movies and manga and costuming-up. Yep, the season for heading about town in your Mario or Spiderman costume is now upon us; go forth and get autographs and listen to panels and enjoy, true fans.
Follow NBCLA for the latest LA news, events and entertainment: Twitter: @NBCLA // Facebook: NBCLA
Copyright FREEL - NBC Local Media