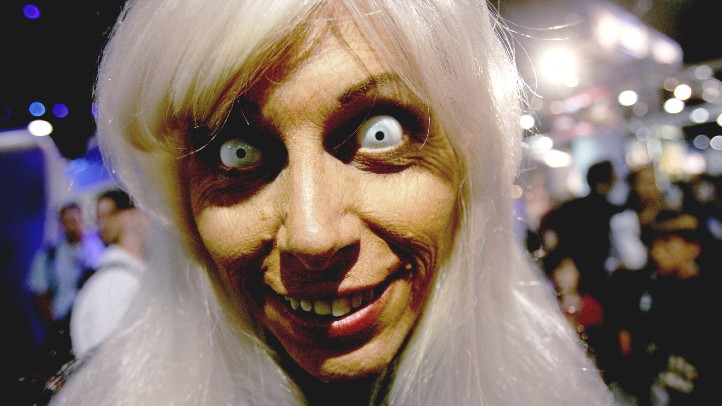 CARS 'N COSTUMES: We know. It is not easy to stow 12-foot leather-sparkle wings in the trunk of a small automobile. Plus all the bags and totes one needs to haul away comic books and figures and signed photos from Comic-Con. Not easy. Then -- then! -- on top of that, the parking sitch. Spots are not easy to come by, when tens of thousands of people are going to the same event as you. But, a ray of yay: attendees may again pre-purchase parking (thanks, San Diego, for the handy tip).
WE LOVE A MAP: Oh boy, do we. The nice Comic-Con staff has posted one, with exactly where each lot is (be stoked, but don't get overly stoked; the locations are pretty close, but not hard up against the convention center). Then you click on your preferred lot, and a list of days and prices pops up. There are a couple of good-sized options tucked on the other side of PETCO Park, as well as a few more dotting the area. Phew. No more driving around, and around, when you just want to be inside, saving a row of seats for the next panel. And adjusting your leather-sparkle wings for optimum compliment-receiving.
DATES: The 2011 Comic-Con International dons its wings in San Diego from July 21 through 24.
Copyright FREEL - NBC Local Media