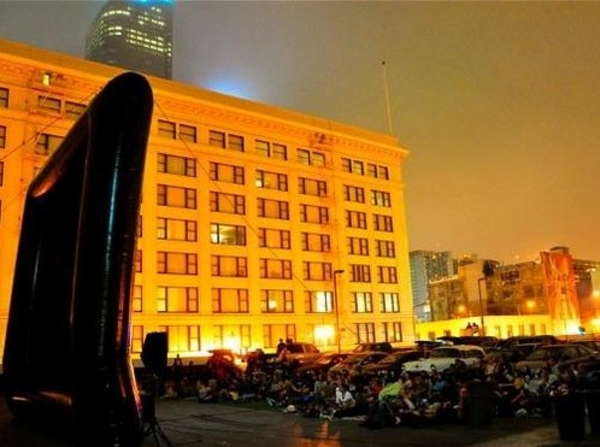 We expect you purchased your ticket to the "Grease" sing-a-long at the Hollywood Bowl when individual tickets for the June 24 event went on sale last Saturday.
But if June 24 is still feeling a long way off, and you've got a song in your heart, and a love of shiny pink jacketry, and humming along to movies while sitting outdoors, you are in some kind of luck. Devil's Night Drive In is screening "Grease 2" atop a downtown parking garage on Saturday, May 14.
As befitting a drive-in, there will be car hops. There will be a way to listen to the film in your car (via FM). There will be biking in, or footing it, if you prefer. And BYOB-ing, too.
Now. Are you picturing Michelle Pfeiffer, all Pink-Lady'd-out and sitting atop the ladder? Handsome Maxwell Caulfield and his pouty-boy pompadour? Are you thinking you've probably been to a "Grease 2" location, since it was shot around Norwalk and Long Beach?
Are you thinking of the lyrics to "Cool Rider"? And are you thinking that thinking of those lyrics means they'll be in your head all day? Yes. Join the club. If only we could have shiny jackets made, a la the Pink Ladies.
Copyright FREEL - NBC Local Media