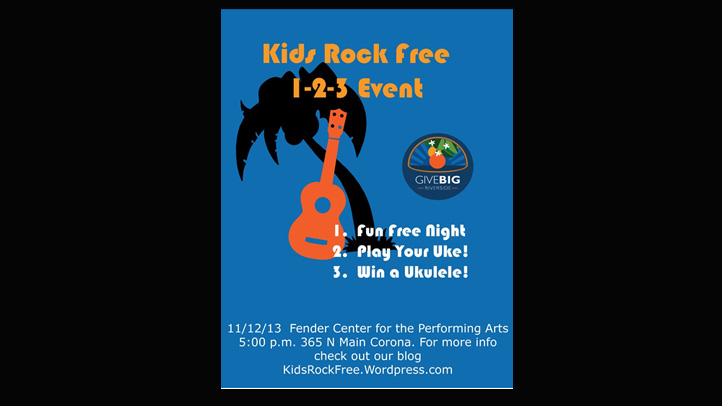 Kids Rock Free® School of Music in Riverside invites the community on November 12, 2013 for the Community Ukulele Concert and Sing Along event. All Ukulele and guitar players as well as singers are welcome. The goal is to bring the community together while also supporting GiveBigRiverside.org, a 24-hour web-a-thon taking place the same day to raise funds for nonprofits serving residents in the Inland Empire.
For those interested in playing, there are three ukulele songs to learn in advance that are available at www.KidsRockFree.org. One donor will win a free Fender® Ukulele in an opportunity drawing.
Kids Rock Free's Community Ukulele Extravaganza will take place from 5 to 7pm at the Fender Center for the Performing Arts at 365 N. Main St. in Corona, Calif. For questions, call 951-735-2240. Admission is free.