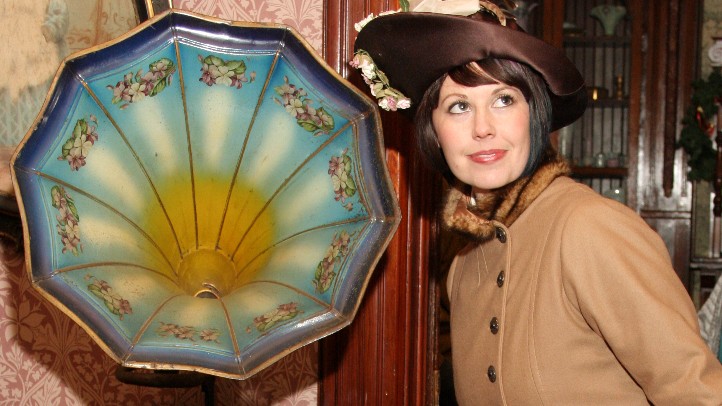 It's funny how much the Victorian era continues to dominate our modern Christmases.
Oh sure, we have the silver, contemporary stemware, and the neon, LED lights. But we also put out the Currier & Ives tins and sing about dashing through snow via horse-drawn sleigh. And do women, on occasion, break out the faux fur hand muffs? They do, even today.
So when the opportunity comes along to truly celebrate the Yuletide in a Victorian manner, even the most tomorrow-forward person is a bit charmed by the idea. If this is you, and if you're willing to leave the LEDs behind for a night, make for Heritage Square on Saturday, Dec. 3. That's when the historic park lights the old-fashioned lamps and welcomes guests, some in period costume, for an 18th-century style celebration.
House tours, songs, and a "special visitor" are promised. Could that visitor be a certain Kris Kringle? We like Santa's style from wayback, the super-long beard and rugged wear. Ohhh, and we do like Santa in green. That seemed to be more of a thing, before the advent of modern advertising.
Cost is $20. You certainly don't have to be be-muffed, and be-mutton-chop'd and be-waistcoated, but if you ever wanted to dress up in cheerful Victoriana, this is the night. A kid's ticket is $10 (that's for kids ages 6 to 12).
Just hear those sleigh bells jinglin', ring-ting-tinglin'...
Follow NBCLA for the latest LA news, events and entertainment: Twitter: @NBCLA // Facebook: NBCLA
Copyright FREEL - NBC Local Media