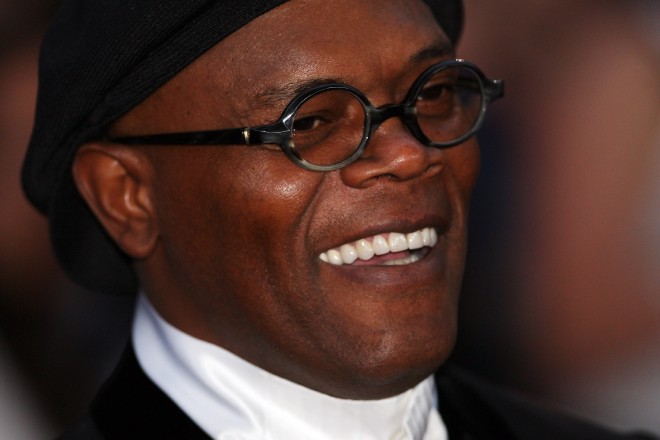 "Pulp Fiction" and "Jackie Brown" have both their star and director in common (Samuel L. Jackson and Quentin Tarantino, respectively), but they also share a playful affection for the Big Orange, the boat-sized cars, the bungled capers, the old diners, uber-mellow ladies in bikinis and femme fatales who must get revived after falling unconscious by a quick, brutal adrenaline shot to the heart. (You think about that scene every so often? We do, some 15 years after the first viewing.)
The Aero is pairing the two films in one long, weird, pop-culture-y, literate Tarantino talkfest. While "Pulp Fiction" still draws the spotlight, "Jackie Brown" is fantastic, especially the fabulous Pam Grier, and the fact that Torrance's Del Amo mall stars as an important location. And of course, Mr. Jackson rules in both. He's also receiving the 23rd Annual American Cinematheque Award at a big black-tie dinner on Monday, December 1, but we'll pay early tribute at The Aero's totally tubular double-feature.
Wait, "Pulp Fiction" is almost 15?!
Friday, November 21, 7:30PM
$10
Aero Theater, 1328 Montana Avenue, Santa Monica
310-260-1528
Copyright FREEL - NBC Local Media