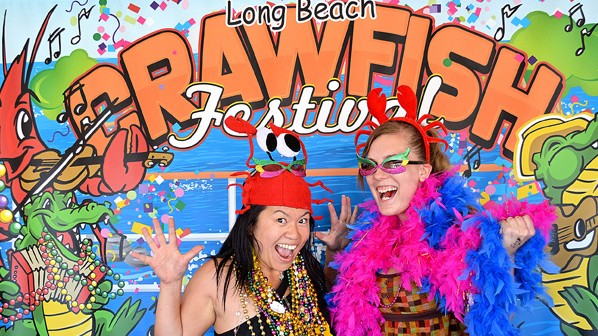 Plates? They're not going away any time soon. They've got an impressive hold on the way-food-is-served crown, in fact, and they'll probably keep that crown for a few years to come.
But when we hit an outdoor festival, especially one centered around food, especially one centered around food we ourselves don't get a chance to enjoy very often, we're ready to take a plate break.
We want a different, more memorable vessel for our eats, and if it comes with a handle? Hoo boy. Weekend happiness.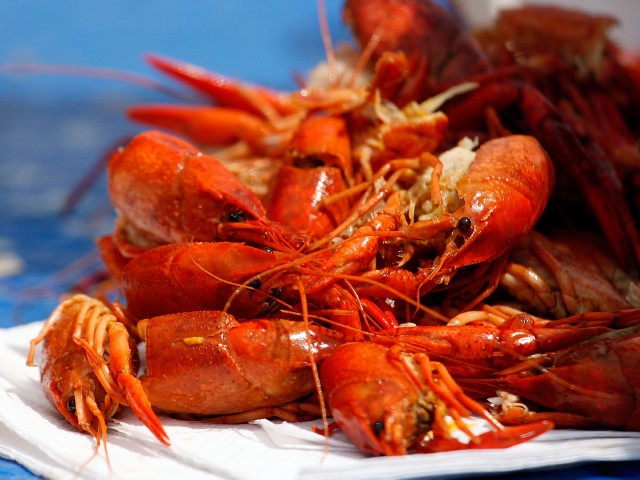 The Long Beach Crawfish Festival, which gets stomping to the accordions on Saturday, July 28 and Sunday, July 29, is about -- spoiler alert -- crawfish, but we also like to think about the buckets that the tiny crustaceans are served in.
Yep, we said buckets. There is a bucket option in the meal deals. How can you not want to order lunch in something so capacious?
What comes in the bucket: three pounds of crawfish plus the extras like red baby potatoes. That, to us, and to everyone, says Low Country Boil right there. Yum.
And while we'd like to claim that the day is built around the bucket, hot zydeco and Louisiana-style treats are part of the haps around Rainbow Lagoon Harbor.
A one-day ticket is thirteen bucks, but your bucket and the food within will be extra, of course. Stash some cash for a beignet or two, too.
This is year nineteen for the Crawfish Festival, meaning the organizers are old hands at it now. It's a summer classic down LBC way, and for that we clap our hands. Or, erm, claws?
Copyright FREEL - NBC Local Media