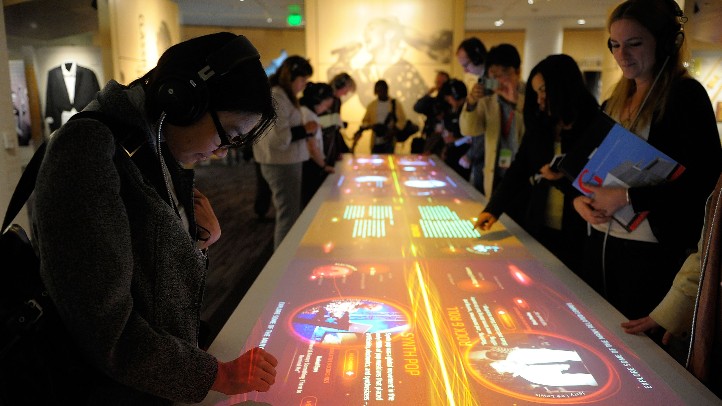 Been to the Smithsonian?
The National Air and Space Museum, the National Portrait Gallery, or the other gems in and around National Mall? One is overtaken by the grandeur on their initial outing, the splendor, and then one remembers, "wait now...these places are free!"
It's a gift that always thrills, but one firmly based in our capital. Except for on Museum Day Live!, which is presented by Smithsonian magazine. That's when a whole host of other museums and institutions across the land waive admission for a day.
Nope, the National Air and Space Museum can't come to us -- although if any of the Smithsonian museums *could* come to us, it would probably be that one, with the flying and all -- but we can enjoy all sorts of cultural benefits via the Smithsonian.
Museum Day Live! is on Saturday, Sept. 29.
So, how does this work? You do need a ticket, which you can get via the website; and there is a limit of one per household (two people get entry with a ticket). Easy? Totally.
There are a bunch of participants around Southern California, including the Palos Verdes Art Center, the Museum of Latin American Art, and the Grammy Museum.
Nice.
Let's also mention, and be the 1,398th person to do so, that Saturday, Sept. 29 is day one of Carmageddon II. Should you look for a museum in your general area, and bike or walk to it, if possible?
That's what we are being advised. But figure that one does walk a lot in D.C., and especially around the National Mall, so it fits with the theme of a Smithsonian-sponsored day out.
Follow NBCLA for the latest LA news, events and entertainment: iPhone/iPad App | Facebook; | Twitter; | Google+; | Instagram; | RSS; | Text Alerts | Email Alerts
Copyright FREEL - NBC Local Media