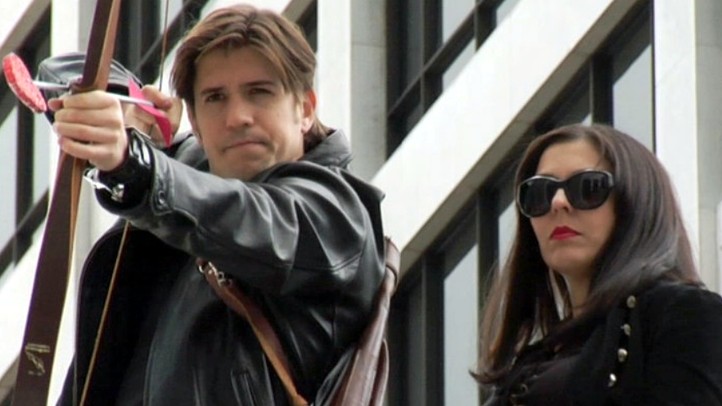 The Valley Film Festival has a pretty zingy tagline, and we hate to attempt to out-zing a tagline worth its salt. So here it is: "Cinema So Independent It Can Only Be Found in LA's San Fernando Valley."
That about sums it up, right? We all know the Valley is cool. Even when people rib and tease it, we have suspect they do so because they're slightly intimidated by the Valley's sheer valleyness. Right? You know exactly what we mean here.
The VFF returns each year to celebrate that valleyness and the filmmakers that call the streets off Magnolia and Ventura and Vanowen home. Filmmakers who don't call the Valley home are also featured, we'll add, and you know they must feel pretty chuffed to be included in the Valley-sweet mix.
The 2011 dates are Wednesday, Nov. 9 through Sunday, Nov. 13. Several offerings tempt, but we're eying "The Further Adventures of Eros & Cupid," which screens on Nov. 11 at the Whitefire Theatre. The fest's hubs are the Whitefire and the El Portal, you'll want to note.
You should also note that North Hollywood is throwing a whole art shebang on Saturday, Nov. 12, if you want to plan your film-festival-ing during that noise. We would. Fun and lively times and all that.
And don't be too jeals if you have a super time but you don't call the Valley home. Just be thankful you get to live within driving or Metro-ing distance of its funky, ranch-housed, big-boulevarded gifts.
Follow NBCLA for the latest LA news, events and entertainment: Twitter: @NBCLA // Facebook: NBCLA
Copyright FREEL - NBC Local Media