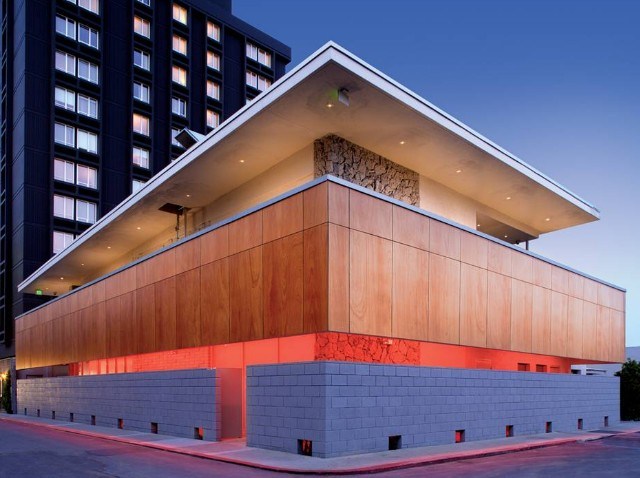 An airport hotel has plenty of pop-cultural mythos surrounding it.
It's famous for sprawling conventions, for quick stays, for travelers in a rush, on their way, somewhere. Which is why Custom Hotel on Lincoln is a stand-out. It's a destination, not a pass-through, and the sleeked-out vibe says hang for awhile, you can make your flight tomorrow.
Can we also mention the whimsical sheep statuary dotting the lobby? We can, and will.
Custom, in short, is not all about the going-someplace-else customer, but in-town guests, too. Which is why they're doing an "Up in the Air" package for Valentine's Day, which includes in-room massages, breakfast at Bistrotek, the hotel's restaurant, a bubbly/treat-filled basket, $50 food credit (hello, swanky lounge), and more
"Up in the Air," an airport hotel, yes.
The package with all that above is $380/night (per twosome). The hotel says they've got spots to see planes coming in and taking off, which sounds like a fairly awesome and offbeat way to spend Valentine's Day, especially if you and your sweetie are addicted to travel but can't get out of town at the moment. Get details at the hotel.
---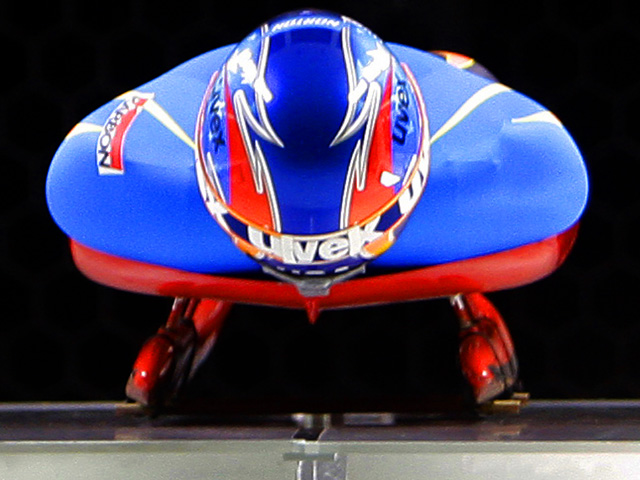 The Vancouver Winter Games are here!
Check out NBCLA's full coverage, complete with athlete profiles, amazing photo galleries, and more! Fan us on Facebook, and follow us via Twitter @NBCLosAngeles
Copyright FREEL - NBC Local Media